Breakfast is the most important meal of the day- we've all heard this before. But your mornings are hectic- you're juggling kids, the dog, getting out the door to get to work, early meetings and/or deal with traffic….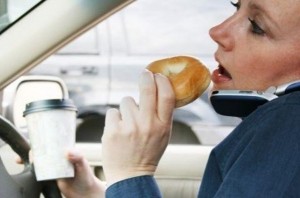 You've already had 2 coffees just to get out the door and if you're lucky you may have eaten half a piece of cold toast or grabbed an 'up & go' drink box- you've read the marketing "2 Weetbix in every box!!" Well, let's not talk about the list of mystery ingredients in those!!!
You get to work and by 10am your starving…you have another coffee and reach for a sugar filled muffin just to get you through to lunchtime.
You know it's not good for you but hey, your hungry and didn't get time for much or any breakfast!
What if I told you that I have the solution just for you?
And it's completely FREE!
My 'Real Up & Go Breakfast' eBook is full of recipes to set up your mornings for super success!
The things is, we are all busy, juggling too many things in our lives, yet we don't prioritise ourselves. We get everyone and everything ready for the day but more than often fail to nourish our bodies right, by setting up our day for great energy and focus.
How can we expect to do all we do in a day, week, month, without fuelling our bodies right?
We wonder why we are struggling through the day, feeling depleted, lacking energy and focus?
We look for a sugar or caffeine fix to get us through the day?
You need to set up your day right, for great energy, vibrancy and focus……
When you eat nutritious real whole food that contains the right proportions of protein, carbohydrates, fats, vitamins and minerals, you will be happier, healthier and be sustained for longer during the day.
And you need to do this by having a nourishing breakfast and setting up your day for great success…..
Here are my top tips for starting your day right;
First thing in the morning before you do anything, have 2 big glasses of water, either warm or at room temperature- have one with a some squeezed lemon. This will rehydrate you, kick start your digestion and metabolism and set you up for better energy.
Prep your breakfast for the week ahead on the weekend or the night before   * It will take you between 5 and 15minutes to prep 5 of my weekday Up & Go breakfasts- I promise!
Store in the fridge or freezer– all you have to do is get up, grab and go!
Eating your breakfast, slowly, filled with nourishment, is not only good for fuelling our bodies, but eating slowly will allow our digestion to work optimally, release our blood sugars more evenly and slower and simply provide us with the energy and focus we need to get through our day!      Now you'll have more time to eat, with my FREE eBook.
Don't like eating solids in the mornings?
No problem, my real 'up & go' smoothie will not only fill you up but it is full of nourishment, providing you with energy all morning long. Did I mention you can make it chocolate or strawberry?
Have you read the list of ingredients in a leading brands, up and go drinks?
I don't know about you, but I don't like what I see….
There are ingredients here I would not choose to place in my body. Do you even know what these numbers and some of these ingredients are?
The ingredients in my real 'up & go ' smoothie are;
*Almond, coconut or dairy milk
*Vanilla protein powder
*frozen banana
*chai seeds
*oats or if gluten free, quinoa flakes
And either;
*cacao powder if you want a chocolate flavour
Or
*strawberries for a strawberry flavour!
*A handful of nuts, LSA or seeds of your choice for extra protein, good fats & helps with satiety
No mystery ingredients there! Now that's a real ingredients for real nourishment!!
My Choc Granola crunch will take you 5 minutes to make, will give you approx. 20 servings. Great with some yoghurt and fruit in a jar, prepped ready to grab and go!
– All these recipes will set up your morning for real nourishment, energy, focus and
success!
– All recipes will take no more than 5-15 minutes to prepare, for the whole week ahead- that's it!
– All ingredients you will find easily in your supermarket
– 6 awesome recipes you can rotate each week- never get bored with the same old boring breakfast!
– No excuses for having no breakfast at all when you can simply grab and go!
– Provide you with great sustaining energy & focus throughout your morning
-No bowl of empty calories filled with refined sugar & mystery ingredients
– Real quick + real food + real nourishment = healthy success!
DOWNLOAD FOR FREE NOW – go to www.thegroundedchic.com.au